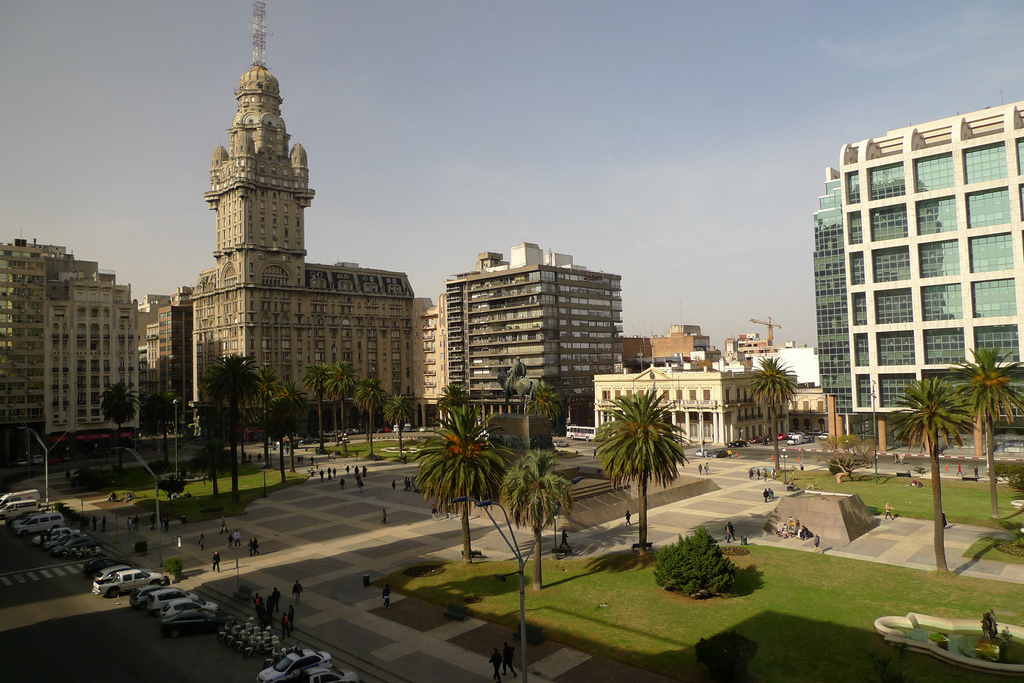 Filaner S.A. is located in Montevideo, capital of Uruguay, country located to the south-east of South America, with borders in the northern part and North-East with Brazil and in the western part with Argentina. Its south east costs give it access to the Atlantic Ocean.
It is one of the smallest countries of the continent, of wavy plains furrowed by cleavers crossed by numerous rivers. The most important river is the Uruguay River, which is in use as transport link with the neighboring countries. Cattle production is very important for Uruguay, and there are many breeding establishments of either sheep and cows. The motor of the growth for Uruguay, like many other Latin American countries are exportation of products. The production of wool is one of the principal items of exportation in the country, which locates it as the third exporter of the world in brushed wool and tenth of fabrics of wool.
With the highest percentage of design school in proportion to the country's population, the new generations of fashionable Uruguayan designers face new opportunities of market with the development of exclusive designs and products with national raw materials. Uruguay is a country that possesses multiple commercial agreements with several countries, which indicates that it is an opened and accessible country to trade with great quantity of regions of the world.